A Fundamental Multi-physics Understanding Is Critical
to Successful Product Launch and Evolution.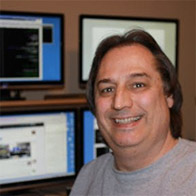 Jeff Bevan, owner of Phase1 Acoustics, has experience utilizing and combining analytical and experimental aspects to provide invaluable insight into new product design, as well as unique problem-solving skills. Over 25 years of direct professional experience enables Jeff to help wade through organizational gaps leading to cohesive performance between simulation, experimental and material teams, and, ultimately, launch and manufacturing teams.
We listen to your needs, wants and wishes, and prioritize both strategy and tactics to improve acoustic product design.
Skills & Expertise
Structural Dynamic Finite Element Simulation

Multi-physics (thermal, piezoceramic, acoustics, non-linear material properties, non-linear geometry)

Active Structural Acoustic Control
Viscoelastic Damping Material Properties (extensional damping, shear damping)
Acoustic Target Development
Products Integration
Test-Analysis Correlation and Updating
Noise Path Analysis
Signal Processing

Visit Jeff Bevan's LinkedIn profile.
Technical Memberships
IEEE

SAE International

Acoustic Society of America