Silence It Before You Hear It.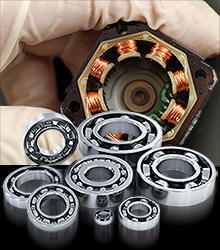 With any dynamic product, fundamental forcing functions produce vibrations and unique sounds. By establishing acoustic design requirements early during your initial concept phase, you'll inherently increase your chances of achieving successful dynamic quality metrics.
Phase1 Acoustics addresses all phases of successful development:
Competitive analysis of the critical factors and market dynamics necessary for successful rollout
Research and development to quantify significant contributing factors for ideal acoustic performance
Specifying the right materials, workmanship and manufacturing processes
Establishing realistic quality models and measurements
Implementing subsequent performance evaluations and improvement methods for continued success
Phase1 Acoustics brings knowledge and, more importantly, understanding of how to uniquely develop hybrid analytical/experimental techniques to ensure your product's acoustic integrity and give you your best chance of becoming a successful market player.
Whether your industry is ancillary machinery, consumer white goods or medical equipment, we can help you improve your mature products or design your next-generation of offerings.
Simply put, our goal is to help you develop a product that meets or exceeds performance targets and sounds great.
---
Design & Development Services
STRUCTURAL DYNAMICS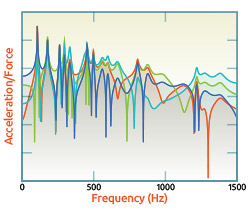 Phase1 Acoustics utilizes structural dynamic techniques, focusing on acoustic and vibration performance. We specialize in developing acoustic and vibration performance requirements during early design phase before building prototypes.
The first phase typically begins with benchmarking and competitive market analysis to establish realistic performance requirements. We strongly believe success begins with establishing acoustic goals during the critical first phase.
During development, acoustic refinement includes updates and results assessments with each prototype phase until you achieve your vibration and acoustic performance goals.
ACOUSTICS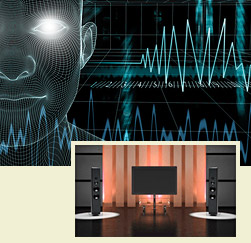 Phase1 Acoustics will help you design rooms to meet your specific acoustic needs. We can help you improve existing spaces or develop performance specifications for new areas.
We offer guidance for evaluating and selecting acoustic materials. Our experience and knowledge includes measuring and analyzing random and normal incidence sound absorption and sound transmission loss to determine successful acoustic performance. We'll help you establish reasonable goals and optimum solutions, while avoiding over-spending for unnecessary performance or under-performing material.
FINITE ELEMENT ANALYSIS AND SIMULATION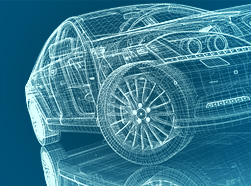 Phase1 Acoustics' experience includes extensive finite element analysis for linear and nonlinear analysis, including composite structures. We efficiently use multiphysics to simulate acoustic, thermal and piezoceramics structural performance. We employ efficient analysis techniques to achieve success, while emphasizing correlation and continual updates to refine and improve simulation results.
VIBRATION CONTROL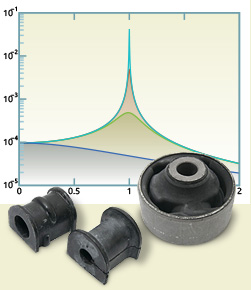 With vast experience and knowledge of measurement of visco-elastic damping properties, Phase1 Acoustics uses analytical tools to predict composite loss factors and structural damping performance at the product level. We also offer competitive product analysis of damping materials.
We offer complementary damping and isolation design solutions, specializing in structure, isolation and damping optimization to deliver successful acoustic product performance.
---
Contact Phase1 Acoustics for a free Acoustic and Vibration Design Review.