Been There. Done That.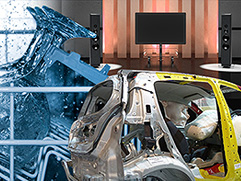 While many markets may face similar product development and problem-solving challenges, each has unique conditions and requirements.
When your product meets acoustic design targets off the production line, you can be sure that you'll intrinsically meet each and every quality metric. In other words, if you do not meet your quality standards, your product will not achieve desired acoustic performance! An investment in proper acoustic design at the earliest stages of development will inherently reduce the costs associated with sub-par quality. That means true ROI!
Phase1 Acoustics brings vast experience from several industries, which gives us a broader perspective than if we had been pigeonholed in the vacuum of serving only one or two markets. This versatile background enables us to help sharpen your competitive edge by applying practices and procedures you might not have considered.
---
Markets We Serve
AUTOMOTIVE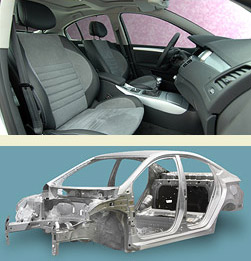 Our specialized NVH project experience includes continual integration of analytical and experimental efforts from initial design through development. We have simulation and experimental expertise using both chassis and engine dynamometers to refine or improve NVH performance. Services include body structure performance using damping, sealing and desensitization to improve powertrain noise, road noise and idle quality.
Structures

Acoustic Performance
Body Sealing
Desensitization
Damping Design

Powertrain and Acceleration Noise
Road Noise and Road Boom
Constant Speed Noise
Idle Quality
High-speed Shake and Shimmy
INDUSTRY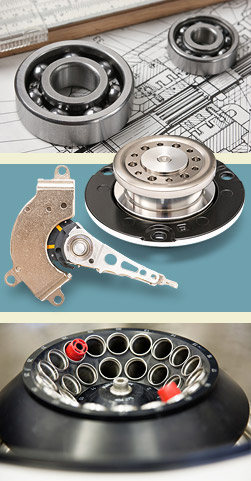 Phase1 Acoustics offers design for acoustic satisfaction when the heart of your product is a motor, pump or fan.
Successful acoustic product design, coupled with robust manufacturing, results in a product that meets customer quality expectations. Simply put, users equate acoustic response and vibration with product quality. Inadequate design or manufacturing results in inconsistent and poor acoustic and vibration performance, which is perceived as a poor quality and, thereby, negatively impacts product marketability.
Whether your business is an OES or OEM, we help integrate motors, pumps and blowers so your product meets demanding acoustic performance. Successful dynamic integration contributes to reduced cost for both the supplier and manufacturer.
If your industry is ancillary machinery, consumer white goods or medical equipment, we can help you improve mature products or design your next-generation of offerings.
Rotational Machines
Low-noise Bearing Design
Low-noise Motor Controls
Acoustic Fan Performance
Acoustic Material Design Optimization
Flexible Rotor Analysis
ROOM ACOUSTICS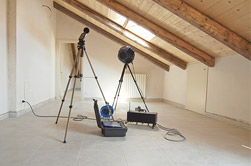 Phase1 Acoustics believes that success is based on establishing requirements and performance specifications for your small to moderate room concepts, including:
Home Theater
Recording Studios
Podcast and Voice-over Solutions
Conference Rooms
Exam Rooms for Privacy
Design for success now, so you don't need to fix it later!
ACOUSTIC TESTING AND MATERIAL EVALUATION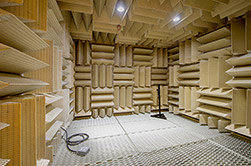 Do you need help interpreting customer requirements and specifications? Phase1 Acoustics specializes in acoustic laboratory testing and evaluation of a wide range of acoustic and vibration materials. We also provide material analysis for analytical and experimental correlation studies, including sound absorption, viscoelastic damping characterization and design. And, we can help you develop material properties to support your FEA process.
Contact Phase1 Acoustics for a free Acoustic and Vibration Design Review.